PGT-Reclaimed received the Gold Award for Sustainability at the global Green World Awards 2019
Presented by the Green Organisation at Park Hyatt Saigon, Vietnam, PGT-Reclaimed, the original designer and manufacturer of 100 percent reclaimed wooden lifestyle furniture, was recognised for its environmental practice and innovation, which has had a measurable impact, of environmental, economic and social benefits.
Ian Burden, the founder of PGT-Reclaimed, has believed since day one that trees are much more beneficial to the world's community when they are living, so we should not "cut them down when you can use what's lying on the ground".
Mr Burden dedicated four years from the company's onset to innovating a wood-drying technique to be able to ship furniture to various climates, with all materials reclaimed and sourced from pallets, buildings, shipping containers, and even shipwrecks.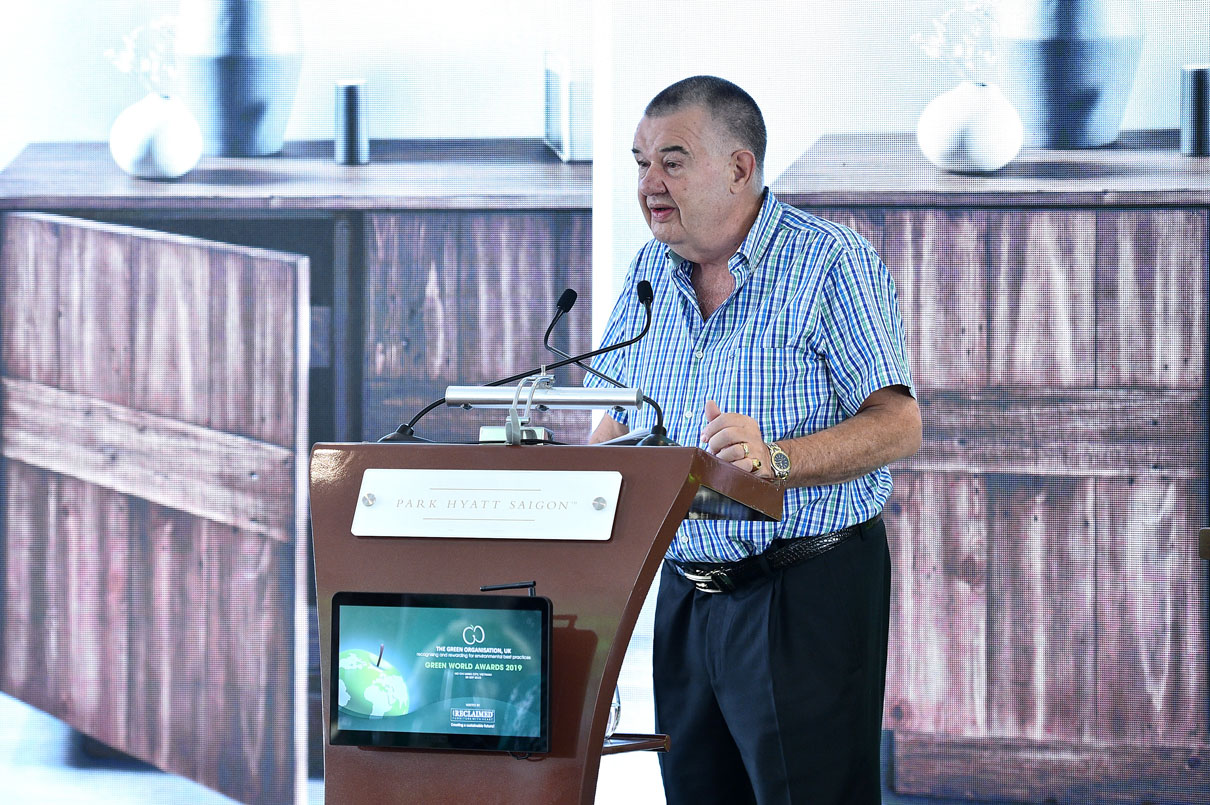 PGT-Reclaimed Founder Ian Burden delivers a speech at the 2019 Green World Awards.
He also developed manufacturing processes to incorporate old-world carpentry techniques to ensure the products' strength and stability.
Through Mr Burden's philosophy of reclaiming wood, the company estimates it has saved more than 550,000 trees from being felled, which equates to oxygen being preserved to benefit 1,100,000 people.
A major company milestone was when Mr Burden asked his wife Yung Burden, who is also PGT-Reclaimed's R&D Director, to invest her time into developing new finishes using 100 percent water-based materials with zero toxicity, benefitting workers, consumers, and the environment.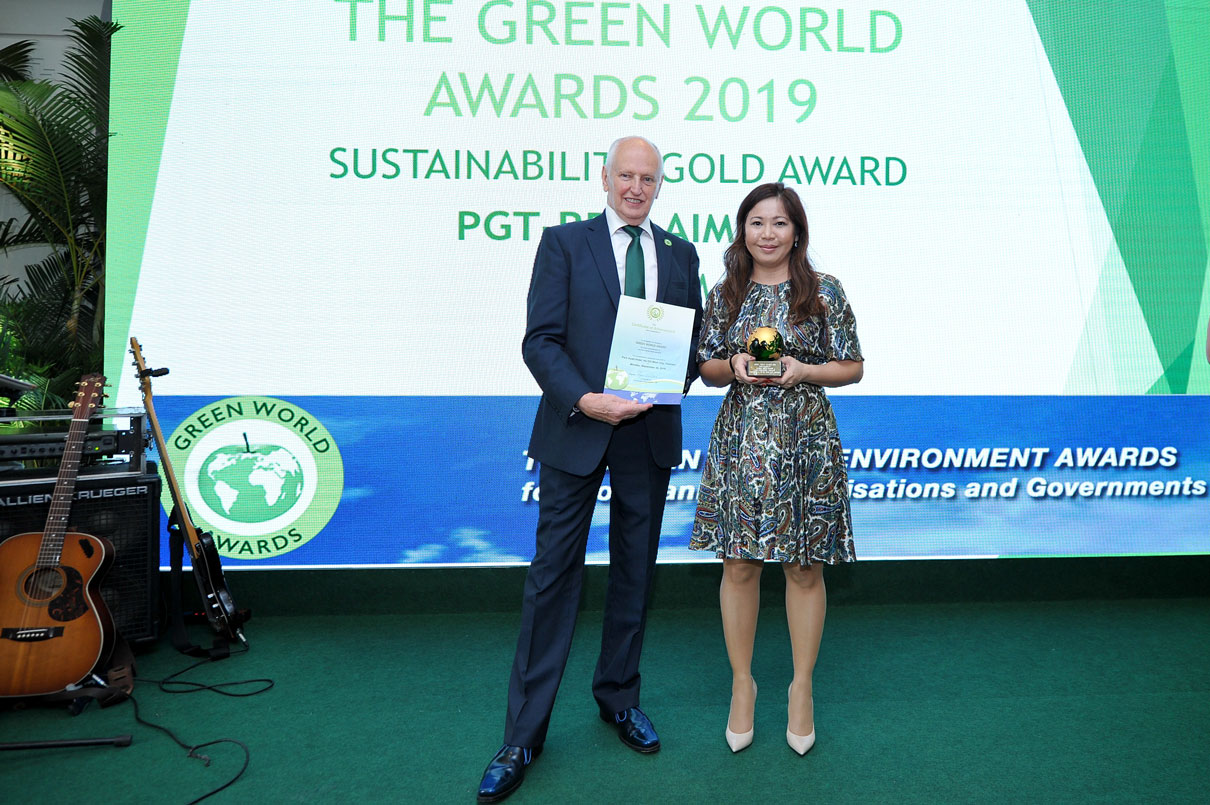 PGT-Reclaimed R&D Director Yung Burden accepts the Gold Award from Green Organisation CEO Roger Wolens.
The Gold Award for Sustainability was presented by the Green Organisation CEO Roger Wolens.
"The 12 judges were impressed with the ways in which PGT-Reclaimed has preserved the hand-made techniques in both carpentry and finishing, and its ability to use materials so there is no wastage," Mr Wolens said.
The Green Organisation is one of the largest independent bodies in the UK, dedicated to recognising, rewarding and promoting environmental best practice since 1994.
Mr Burden said the award was a wonderful milestone for PGT-Reclaimed in its 21st year.
"I could not have imagined that making furniture for myself would turn into a thriving business, and have the impact it does today. This is an award we share with the entire company and retailers for their constant work and belief in what we do," Mr Burden said.
View Mr Burden's speech from the Green World Awards below.