18th CENTURY TECHNIQUES – 21st CENTURY PRINCIPLES
Our eco-friendly principles may be modern-day, but our traditional joinery techniques date back to the 18th century. Like English craftsmen at the time, we use intricate joints such as dovetail and mortise & tenon to assemble our furniture.
Like them, we never take short cuts. We never compromise.
Most of our wood is larch, pine, fir and assorted semi hardwoods reclaimed from discarded packing crates, pallets and dismantled buildings. After the wood has been collected and sorted, we removed all nails and debris by hand.
The recycled wood is kiln dried to exacting specifications, the off-cut timber being used to fuel the kilns and boilers.
Strict control of moisture content ensures there will be no warping or splitting.
Each product is assembled by hand and finely sanded. Original nail holes and imperfections are retained to enhance the character of the wood.
By using traditional joinery techniques we assure longevity.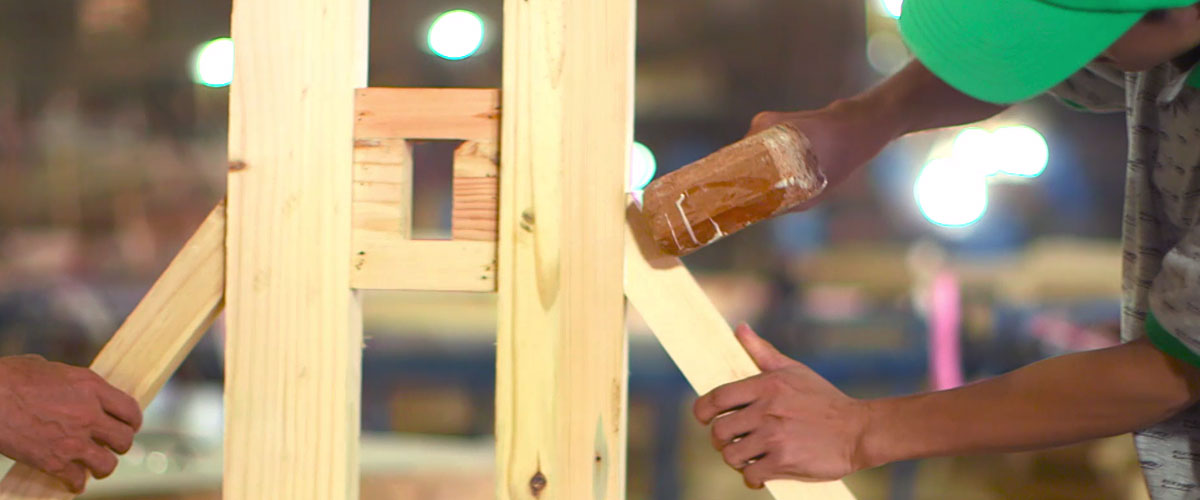 Our hand brushing technique creates a unique patina, colour and feeling of warmth. Some of our finishes take up to a year to research, test and perfect.
The result is furniture which will add character and style to any home.